Attention: Hard-working investors who need funding, but are tired of dead ends and rip-offs.  We have the solution!
FOR THE FIRST TIME, I AM MAKING AVAILABLE TO DEDICATED INVESTORS A $500,000 LONG-TERM LINE OF CREDIT AT UNHEARD OF RATES!
READ THIS:
In addition to all the massive amounts of content I share at every event, I will be making available to dedicated investors a line of credit, up to, and even beyond, $500,000.  To qualify, you must be trained by me, and I must meet you in-person.  That is why I have set aside time in this live event to specifically address this revolutionary line of credit.  You WILL NOT WANT TO MISS THIS.
Plus, I still cover all this powerful content:
The 31 different tips and tricks to getting over 500 HUD homes accepted at deep discounts
How to know what HUD will accept on EVERY single property before they do
What name to bid in to get more homes accepted
What box to click (while submitting an offer to HUD) to get EVEN more homes ACCEPTED
The EXACT time HUD will ACCEPT or COUNTER all your offers
How to how to completely avoid EVER over-paying on a HUD home
How to do ZERO due diligence on a home, and know you're in a solid deal
How to strategically bid on homes to get 90% more acceptances
How to pick out "Featured Properties", and why you can buy for OVER asking price
What to do with a counter offer to get it accepted tomorrow
The perfect escape clause to use to legally get out of deals you don't want
How to fill out a HUD package with ZERO errors (This cost me 39k on 1 deal)
How to ensure HUD gets your package on time (This also cost me 21k on a deal)
How to presell any home in any market
How to sell any home, in any market, in 7 days or less
How to build a MASSIVE buyers list of over 20,000 local buyers in less than a year
How to strategically sell your homes without EVER paying a commission
How to build a strong relationship with your ENTIRE buyers list
The 4 paragraphs to write to sell any property just by sending out an email
The EXACT SMS to send to get OVER 40 hungry buyers to a house in 15 mins
How to build a buyers list of over 100 buyers a day for FREE
How to Rehab (or pre-hab) homes to quadruple your profits
How to only work 10 hours a week and flip homes in your underwear
How much TIME and MONEY are you losing because you have no systems for buying HUD properties?
What if you could sell them by sending out a simple email or Text Message?
Rub Elbows with me and all the other "HUD Studs" and change your LIFE FOREVER.
Who will you get to meet at the HUD Wholesaling Live Event in
San Diego, CA August 12th& 13th?
First, you'll network with other Real Estate Investors and Realtors just like you
that share the same challenges, opportunities and knowledge.
People Like:
Lee Bryant
"John you now have me up to doing 18 deals a Month"
"Josh and John you guys rock! 26k in 40 days. You guys are solid and everything else on the internet is just junk"
John Groom

"Because of you I have gone from nearly nothingness to Mid Five Figures a Month. God Bless You John Cochran"
You will meet the Top Real Estate Investors and Realtors in the country
that are making it happen in this down market.
Last… The Expert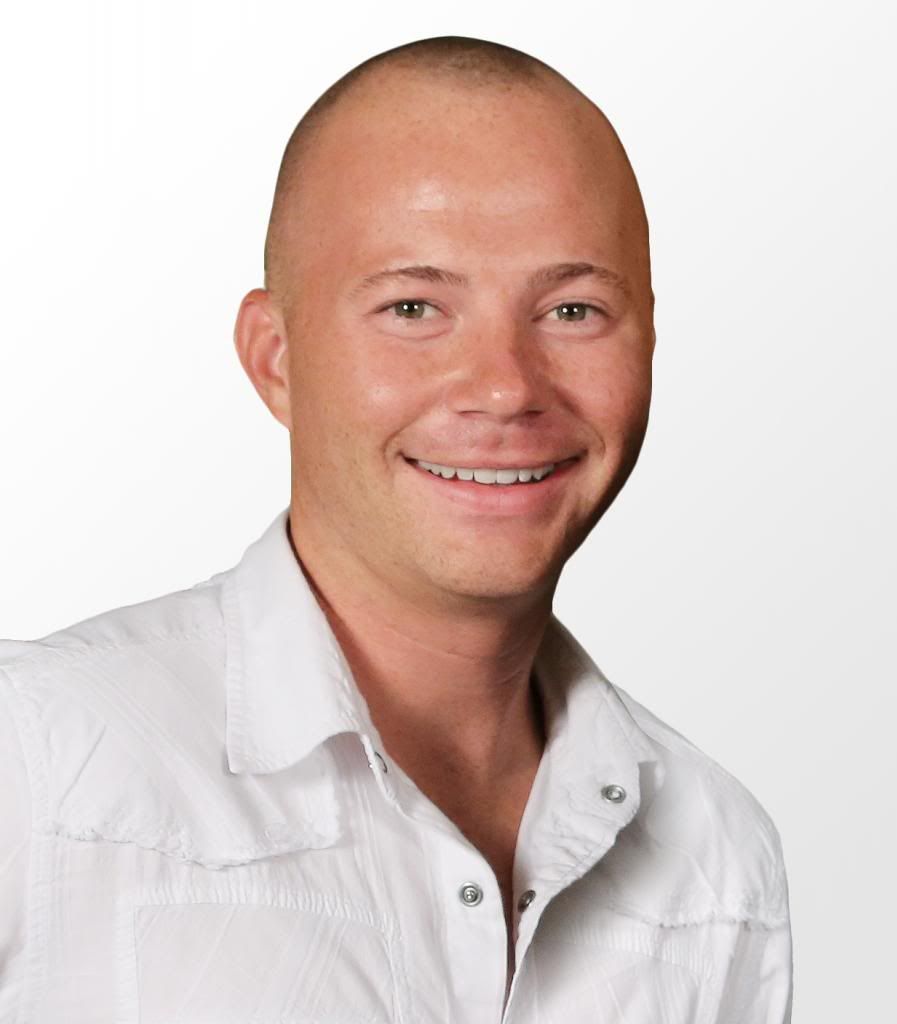 John Cochran
"The HUD Stud"
John Cochran, the founder of SystemsSaturday.com, (aka – The King of Systems) is a multi-million dollar real estate investor from Dayton, OH with a story of unlikely success.
Like many real estate investors, John's early attempts at real estate were less than fruitful, to say the least.  Starting with rehabbing, John bounced from strategy to strategy for the first 8 years of his business, working everything from short sales to tax liens.  But after nearly a decade of backbreaking work, long hours, and irregular income, John had nothing to show for his labors but a few rent-to-owns and nearly $600,000 in debt.
Broke, wore out, and ready to throw in the towel, John took a break from his day to day as a real estate investor in last ditch attempt to salvage his dreams of financial freedom.  And that's when this story changes from tragedy to victory.
Having removed himself from the ins and outs of his failing business, John realized that being a one man show without a single repeatable process or "system" was a formula for failure.  If he had any shot at success, he had to start creating systems and building a team to execute those systems so he could start working on his business, instead of in his business.  So John went on a systems frenzy, creating over 1,200 video systems, earning him the title "The King of Systems", and things have never been the same.
When John applied his passion for systems to purchasing HUD foreclosures, it was only a matter of time before he cracked the code, discovering HUD's computerized system and the ways to use it to his advantage.
After using his HUD system to great personal success, John combined his many systems into one comprehensive course on buying and selling HUD foreclosures, called "HUD Wholesaling".
John now lives his dream of financial freedom as the CEO of Buyers On Fire, HomeBackers Realty, and Systems Saturday.com. But his primary passion is investing in others.  So he and his staff have dedicated themselves to equipping serious real estate investors with the tools and teaching needed to replicate his success, without suffering through the years of failure or debt he went through.
This is a true BRAIN DUMP!
Here is some of what we are going to cover at this Live Event
HUD Foundation: (This is the 15,000 ft view)!
HUD vs. Bank Owned
Where to find the cheap HUD homes
HUD's rules and regulations
How to find the RIGHT HUD Realtor
How to find "Listing Errors" (This will pad your wallet)
And Much Much More
HUD Tips and Tricks:
How to strategically bid on HUD Homes to get more acceptances (Yes it's a system)
What % to bid on 2,3, and 4 bedroom homes
What % HUD will counter at
How to know who your end buyer already is
and much much more
The Secret Spreadsheet:
Getting the list daily
Watch me bid on 2 HUD homes live
What we do with counteroffers (NEVER ignore or throw them away)
What % to bid and what % NOT to bid
The formula to know you can never fail
Identifying your sweet spot
How to know when to give up on a home
and much much more
NEVER over pay on a home:
How to do Due Diligence on Counter offers
how to do Due Diligence on Accepted offers
Where to do all your due diligence
how to know you are in a solid deal
how to know within $50 what your EXACT profit will be on a deal
and much much more
HUD Package and Escape clause:
Where to find the HUD package
Who fills out the HUD package
When to fill out the HUD package
The exact papers to have in front of your when filling out the package
Cheat sheets on how to fill out a package in 5 mins
The exact escape clause we use on any home to get out of the deal
and much much more
How to Presell your HUD homes for Back to Back closings:
Building your buyers list of 20,000 HOT buyers in 12 months for FREE
Selling any home in 7 days or less
The 15 marketing systems we use to get 100 buyers to a house in 7 days
9 Online systems we use to sell homes
6 Offline systems we use to sell homes
and much much more
Deal or No Deal:
John Cochran will analyze your current deals
live from stage
Putting it all together:
The checklist we use to go through a deal from start
to finish to know the transaction will go smooth
Rehabbing to quadruple your profits:
How to know when to rehab and when to wholesale The formula
Completing a scope of work
Finding good quality contractors
How to not get "Taken" from contractors
The contracts we use to keep contractors honest
and much much more
Outsourcing it all:
Where to find the best VA's
The location of the best VA's
How to train VA's from 3,000 miles away
Working ON your business and not in it
What a VA should be doing for you regardless if you have money
How to hire an "Already Trained" VA
How to hold Va's accountable
the Must Have's in a VA
and much much more
I am going to tell all at this live event in San Diego, CA.
Nothing will be held back. When you leave on Sunday you will have EXTREME clarity on why buying HUD Foreclosure has been my main business model over the past 2 years but most importantly you will walk out of that room with my EXACT blueprint in your hands
This Step by Step Blueprint took me over 2 full years to build
That said…
If you want to learn how to create a Real Estate Investing business that
is PROVEN and works FOR YOU… the fastest way is to come to the
HUD Wholesaling Summit 2014.
First you'll be surrounded by the brightest minds in Real Estate, brain
dumping a wealth of knowledge that couldn't be learned by reading 100 books.
This is a FRESHEST info on Buying and Selling HUD foreclosures that I have
on "What's REALLY working now"
The HUD Wholesaling Live Event is for new or seasoned Real Estate Investors and Realtors looking to take their business to the next level
Your reaction to this entire event will be "WOW"
This will give you EXTREME Clarity to dominate any Real Estate market.
This will be better than any webinar John Cochran has
ever put on and not to mention keep in mind you will get the chance at this
live event to have my complete step by step blueprint.. You will also get a chance for me to analyze any of your deals for you in person right up on stage.
I want to make this a no brainer for you, so here's what I'm gonna do…
I'm not going to charge you $497 for this Live Event in San Diego, CA.
Just register for $297 TODAY and that's it. Just $297 to
get my ENTIRE BLUEPRINT to Buying and Selling HUD Foreclosure that's
completely automated
Why?
Because I want you to see for your own two eyes how to buy deeply discounted properties and sell them for profits in 7 days or less.
Register NOW!
All you need to do to gain access to this one-time-only event is register
Yes! I want to "get-it"
Please enroll me in your upcoming
HUD Wholesaling Summit 2014
San Diego, CA
Apirl 12th & 13th
WARNING: We Will
SELL-OUT!
There's no reason to procrastinate or deliberate any longer. The time for action is now.  If you wait, there's a very good chance that this event WILL sell out.
So REGISTER NOW while spots are still available.
I'll see you there
John Cochran